17th May 2020
Posted by:

Steve Lewis

Category:

Pembrokeshire Lamb
It has almost been a year since we set up Pembrokeshire Lamb, and so much has happened since.  Looking back, if I knew the amount of work involved with setting up a quality meat box service, I would have run a mile.  The livestock have always been cared for to the highest degree, so no changes there, but the rest was a huge learning curve.  We made the challenge harder by aiming to be as sustainable as possible, so hours of studying products and realising sustainable packaging often comes at a cost.  We couldn't bare the thought of using polystyrene boxes to transport chilled goods, they maybe cheap, but will sit in landfill indefinitely.  We opted for a Woolcool™ system, with sustainable cardboard boxes. The Woolcool liners are brilliant, using surplus sheep wool that is washed and lightly felted and then exploiting its insulating properties to keep food cold. The fact they can be reused in a variety of ways (from craft, insulating demijohns to keeping slugs off plants) and eventually composted was a winner with us.  Even our packing tape, labels and business cards had to meet our scrupulous requirements.  The labels and packing tape are made from recycled materials and the business cards from recycled denim fabric.  Pre Covid-19 we offered the option of paper wrapping all of our meat to reduce the use of plastic, however we have toned this down in the meantime to reduce handling of the meat until we know more about the Coronavirus.  The vacuum bags we use can be rinsed and recycled with plastic bags at most supermarkets when life returns to some form of normality.
Marketing, environmental health and business planning also were large areas to deal with, but there has been help from Welsh government in linking us to training bodies and their help has been invaluable.   One of the main things we learnt about marketing is that if you are doing social media, then it needs to be done properly and have time committed too it.  This often means taking hundreds of photographs, only to use one or two.  One of Steves favourite areas is product development, meaning I create recipes and cook them for the family to try.  We are continually working to keep our brand fresh and interesting.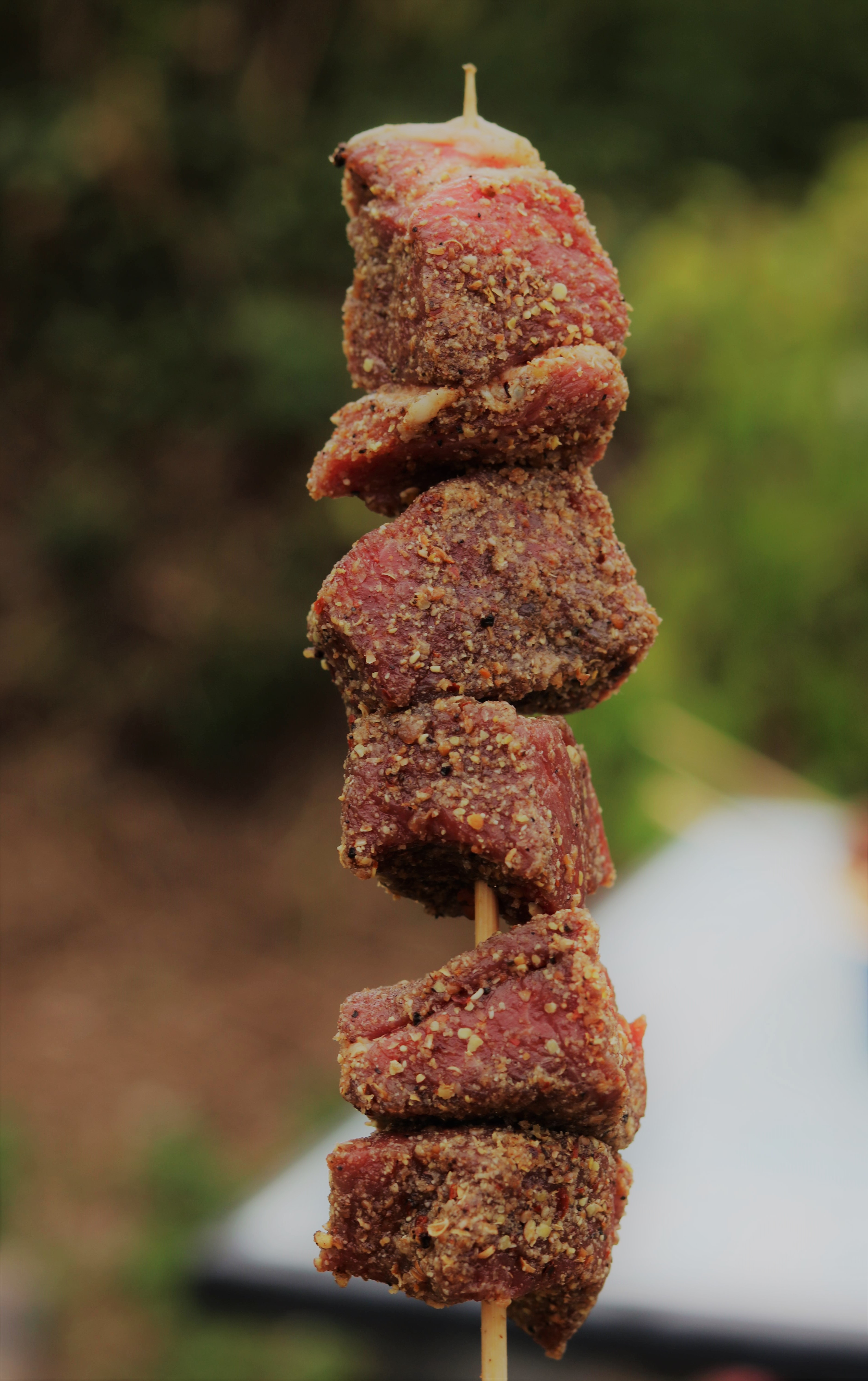 Behind the scenes we are continually working with the environment.  Earlier this year we teamed up with the NHS, Woodland Trust, Tir Coed, Pembs Coast and Pembrokeshire County Council to plant 1,300 trees on our farm.  We then planted a further 300 ourselves.  We must give back where we can to leave a planet fit for our children and future generations.  We are going to put several bug hotels around the farm this summer, a project which involves our children too.
Being grass fed means the animals grow at a slower, more natural rate and pasture management is key.  Ensuring that there is enough quality grasses and herbs to be eaten, paddock rotation is important to keep the land and animals healthy too.
Even now that we are up and running, it is not just a case of take your lamb to market and then your customer.  We have invested in a hygienic unit to store and package our meat.  We document every step of the process, so important for our 5 star food hygiene rating.  Packing and processing orders is time consuming as is the continual cleaning to ensure everything is sanitary.
Some people say we have created extra work for ourselves, but we feel that we have worked so hard to produce a quality product, we don't want to let it down at the final hurdle.