The Half Hogget Meat Box includes a variety of cuts and joints of Pembrokeshire hogget. Our Pembrokeshire Hogget is available March – July.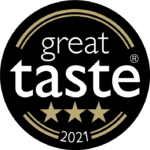 Hogget Shoulder

"Simply wonderful"

"It gets no better than this"

Great Taste Judge 2021
Make a special order
If you'd like to request a special order or something that we presently do not stock please tell us by clicking here.