Pembrokeshire Lamb
Our Great Taste Award winning Welsh Lamb is available from late April/early May through to January.
Our Welsh Spring Lamb has been reared on a diet of milk and our lush spring grass.  They offer a beautifully sweet taste and are a delight to eat. From chops to joints our Welsh Spring lamb is a true gate to plate experience that has been produced to the highest standards of animal welfare and care.
From July onwards our lambs graze fields rich in grass, clover and herbs.  If grass growth cannot provide the nutrition they need the lambs will graze forage crops such as brassicas.
Every one of our Lamb Taster Selection, Half Lamb and The Lamb Meat Boxes contain joint(s) of our Great Taste Award winning Leg of Pembrokeshire Lamb.
Pembrokeshire Hogget
Our grass-fed lambs aged between 12 and 24 months are classified as hogget which is mouth-watering meat firm in texture and full bodied in taste. These lambs mature naturally on grass and forage crops which enables them to absorb more of our natural goodness.  Our lambs that develop into hogget are hung for 2 weeks to ensure that the intensity of flavour can develop.
Pembrokeshire Mutton
Mutton is a full-bodied meat that takes our mature ewes aged 24months+ who have fed on our green pasture lands for many seasons and turns them into a mouth-watering meal. Mutton has been used in Asian and Afro-Caribbean food cultures for centuries and is now being introduced to mainstream menus and mealtimes by discerning foodies looking for meat with a depth of flavour. Our mutton is to die for, rich in heritage and will not disappoint the meat loving foodie.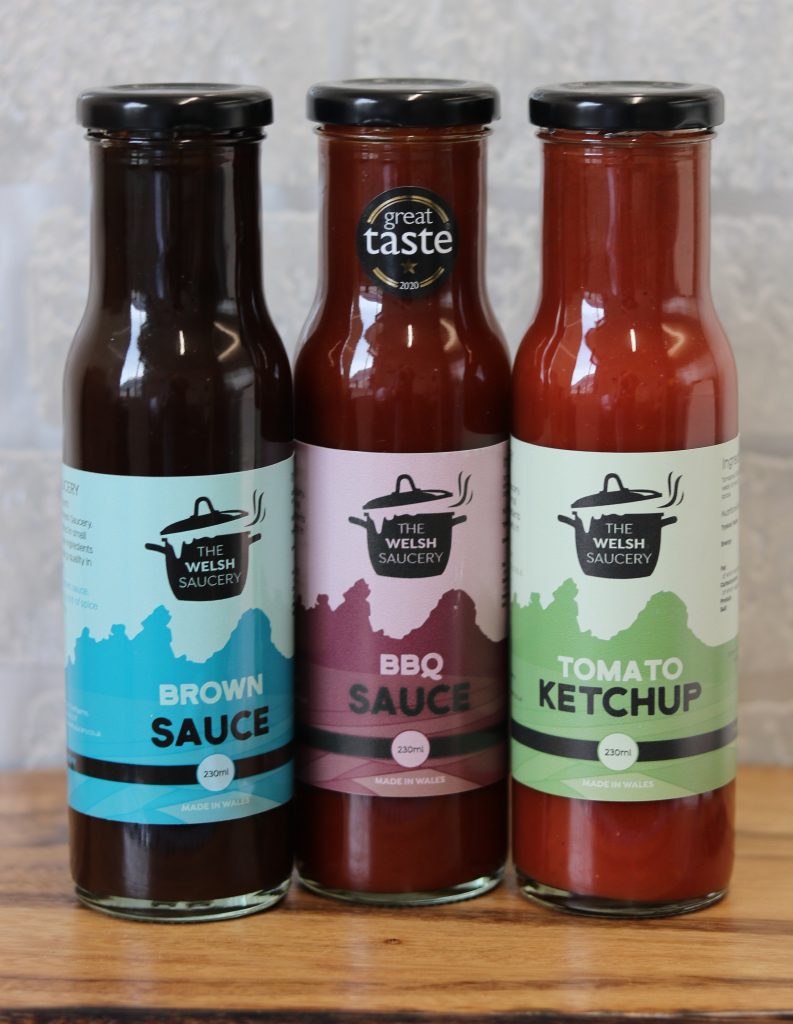 The Welsh Saucery.

The Welsh Saucery was created last year following the success of the Tikka Masala sauce being unintentionally debuted at the BBC Good Food Show 2019.
We had been asked to develop a sauce to allow people to sample local lamb, leading to requests to buy the sauce too.
Great Taste
We have been able to enter 3 sauces into the great taste awards 2020, and were awarded a star each for the Tikka Masala, The Mango Chilli Sweet and Sour and the BBQ.
Great Ingredients
We hand roast and blend all our own spices and use quality wholesome ingredients, with no fillers or hidden nasties.